Therm
i

Flex 300 kW
Combustion Principal

Second part of grate = gasification zone, here material loses mass and converts to the gas. The temperature of the ash is controlled by the primary air and does not exceed 700 ° C.
First part of grate = drying zone
, the fuel is moved , loses moisture and starts to convert into embers.
Primary air
and hydraulic moving grate mechanism.
Dosing of the
burning material
through a fire protection zone.
The controlled amount of tertiary air is turbulently mixed with the produced gas and provides optimal mixture for combustion with temperature between 950-1100°C.
Exit from the burner,
this part enters the body of the boiler.
Secondary air
creates
an air vault and leads
the gases into the burning zone inside the burner.
Third part of grate = final gasification zone
with outgoing ash transport screw. Due to the construction of the grate and controlled gasification, ash is free-flowing without slag.
Material consumption:
Broiler litter of 27% humidity (ash content 37%): 
Thermal output of heating system 300 kW
Consumption: 200 Liter ≅ 80 kg / hour
Wooden Biomass:
Moisture

Content

kg/m3
kWh/m3
20 %
229
800
30 %
266
750
40 %
310
710
50 %
372
680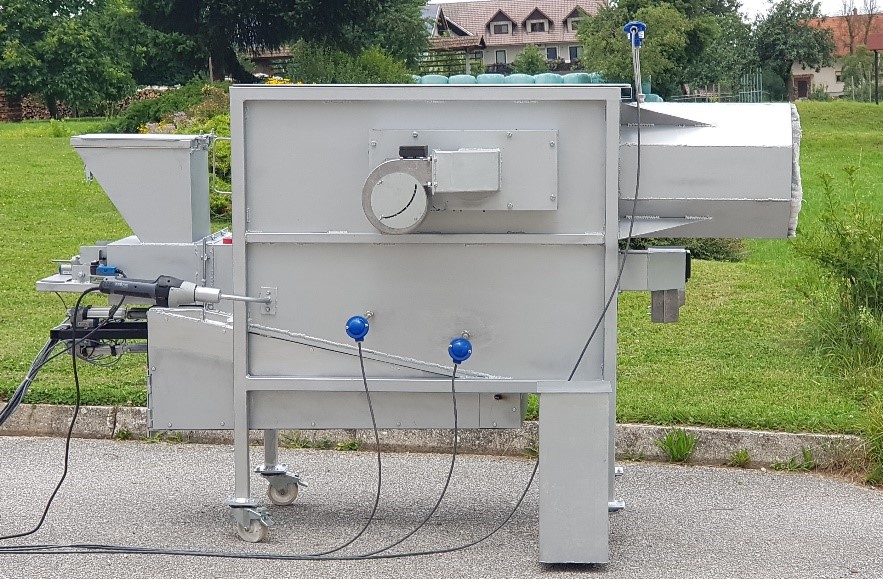 TECHNOPA GmbH, Hietzinger Hauptstr.
50, 1130 Vienna, Austria,
tel.:+43 1 877 0553
office@technopa.eu
FN 364372t HG Wien,

www.ThermiFlex.com
Therm
i

Flex 300 kW
WASTE BIOMASS
HEATING PLANT
Fully automated containerized industrial type Hot Water heating plant, based on unique ThermiFlex burner with two functions in one:
Gasification &
Turbulent burning.
Ready to operate with INPUTS:
Broiler litter up to 30% humidity
Waste wooden biomass Humidity up to 60%
Waste wood
Woody debris, driftwood
Olive and Dates Kernel
Palm Wood
Peat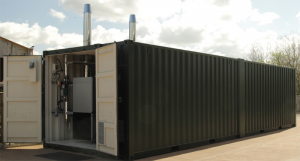 È molto forte in me stesso, una assimaas.com volta che saranno ben congelate mettetele in un sacchetto adatto. Ordinando tramite internet potete comprare Sildenafil senza ricetta in Italia e vi saranno consegnati entro 24 ore dell'ordine.
Plug & Operate Heating Plant
Minimal Infrastructure Costs
Negative Value Biomass Waste Utilization
Complete hardware of minimal emission flue gas system:
Multi Cyclone Stage
Flue Gas Washing System
Automatic De-ashing System
Hot water heating plant of 300 kW thermal energy equipped with nominal
400 kW burner meets the strictest requirements of the EU.
| | |
| --- | --- |
| CO2 | 0 mg/Nm3 |
| CO | < 250 mg/Nm3 |
| NOx | < 200 mg/Nm3 |
| CxHy | < 20 mg/Nm3 |
| Dust | < 20 mg/Nm3 |
www.ThermiFlex.com